"Could you believe me if I said I'd been right out of the world—outside this world—last summer?" — Eustace, to Jill Pole

This article is Out of Universe: it covers a subject that does not exist in the world of Narnia. (See the WikiNarnia Format for more information.)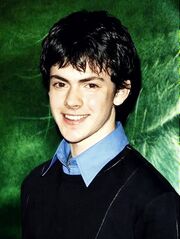 Alexander Amin Casper "Skandar" Keynes
is an English actor, best known for his portrayal as
Edmund Pevensie
in the
The Chronicles of Narnia (film series)
.
Biography
Skandar Keynes was born in London, 5 September 1991, the son of Zelfa Cecil Hourani and author Randal Keynes. His maternal grandfather, Cecil Fadlo Hourani, was a former adviser to the late Tunisian president Habib Bourguiba, as well as a famous cook.
Through his father, Keynes is the great-great-great grandson of the famous biologist Charles Darwin, through whom he is descended from Thomas Howard, 3rd Duke of York (uncle to both Queen Anne Boleyn and Queen Catherine Howard), thus making him distantly related to Queen Elizabeth I and King Edward I. He has an older sister, Soumaya Keynes.
Keynes had stated that he is an atheist. He attended the Anna Scher Theatre School from 2000 to 2005, having attended Thornhill Primary school from 1996-2002. He attended the all-boys City of London School. He sat his GCSEs in May and June 2008, started Sixth Form and his first year of his A-level studies the following September. He studied biology, chemistry, mathematics, further mathematics and history at A-level.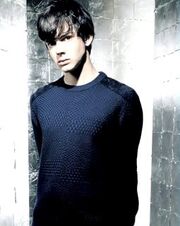 In October 2010, he began his degree in Arabic, Islam religion, and Middle Eastern History at Pembroke College, Cambridge.
He currently writes as a film critic for the review section of The Citizen, the City of London School weekly school newspaper. He is a fan of English football club Arsenal, along with his Narnia co-star, Anna Popplewell.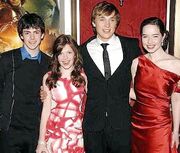 Keynes currently resides in Highbury, London. He studies Tae Kwon Do, plays the cornet, flute, cello and the guitar, and owns two cats.
He auditioned for The Lion, the Witch and the Wardrobe, in which he got the role, and later he auditioned (unsuccessfully) for the role of Simon Brown in Nanny McPhee.
During the filming of The Lion, the Witch and the Wardrobe, his voice deepened (due to his going through puberty), which left his sister Soumaya to voice some of his lines that were later blended with Keynes' own voice.
Filmography
2001
2003
Ferarri, Young Enzo Ferarri.
2005
2008
2010

Gallery
Trivia
Skandar's name came from Iskandar, the Arabic version of Alexander.
External Links