"Could you believe me if I said I'd been right out of the world—outside this world—last summer?" — Eustace, to Jill Pole

This article is Out of Universe: it covers a subject that does not exist in the world of Narnia. (See the WikiNarnia Format for more information.)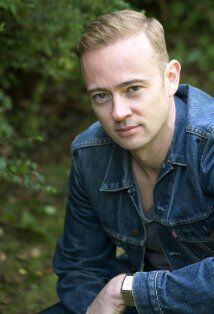 Richard Dempsey played Peter Pevensie in the BBC version of The Lion, the Witch, and the Wardrobe in 1988 and Prince Caspian in 1989.
Bio
Richard Dempsey (born 16 May 1973 in Hatfield, Hertfordshire, England) is an English actor.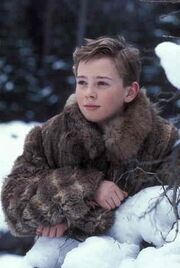 Dempsey's first role was at the age of 15, when he was cast as Peter Pevensie, the lead role in the BBC's adaptation of The Lion, the Witch and the Wardrobe in 1988. The following year, he appeared in the adaptation of Prince Caspian. His other UK TV appearances have included The Case-Book of Sherlock Holmes (The Last Vampyre), Crime Traveller, Island at War and Egypt.
At the age of 17, he made his professional stage debut in the role of Jack in the Original London production of the award-winning musical Into the Woods with music and lyrics by Stephen Sondheim at The Phoenix Theatre in London's West End. After training at the Guildhall School of Music and Drama he starred as Nick Piazza in the West End hit musical Fame in 1995/96 (original cast) and as Ugly in the musical Honk!. He has since performed in a large variety of roles in television, film and on stage (e.g. with the Royal Shakespeare Company, The National Theatre, Frantic Assembly and Propeller). Dempsey appeared in the original cast of the stage adaptation of Eleanor Bergstein's Dirty Dancing at the Aldwych Theatre in London's West End playing Neil Kellerman. He also starred in Mark Ravenhill's Citizenship at Royal National Theatre, and toured with the production in Hong Kong.
Dempsey appeared in the world tour of Edward Hall's acclaimed all male productions of A Midsummer Night's Dream and The Merchant of Venice, playing Titania and Lorenzo, touring to New York, Tokyo, Rome, Athens, Milan, Galway and throughout the UK.
"The moonlit romantic scene in the last act between Jessica and her husband, Lorenzo, played with a light ease by Richard Dempsey, is an unexpected high point."-The New York Times (2009).
In 2011 he played The Rt Hon Gerald Bolingbroke in the Sheffield Crucible's acclaimed production of Me and My Girl.
Links
Community content is available under
CC-BY-SA
unless otherwise noted.