"Could you believe me if I said I'd been right out of the world—outside this world—last summer?" — Eustace, to Jill Pole

This article is Out of Universe: it covers a subject that does not exist in the world of Narnia. (See the WikiNarnia Format for more information.)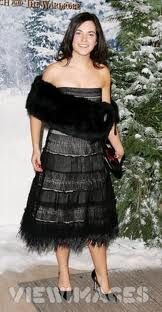 Rachael Ruth Henley was born in 1st March, 1988 and is best known for her portrayal as Older Lucy Pevensie in the The Lion, the Witch, and the Wardrobe. 
Early Life
Rachael was born to Mike and Helen Henley in Ilkley, West Yorkshire, England. She has two younger sisters, Laura and Georgie. As a child, Rachael attended Bradford Grammar School.
Career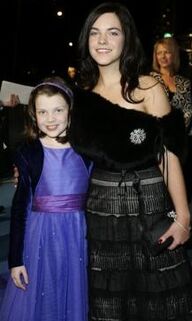 Rachael appeared in the 2005 Disney version of The Lion, the Witch and the Wardrobe as the older Queen Lucy hunting the white stag, when they came across the wardrobe and were once again children in England, and it seemed as if no time had passed at all. Her sister, Georgie Henley played the younger part of Lucy Pevensie                 
Personal Life
Rachael hasn't had any further television appearances but is now studying at the Central School of Speech and Drama Rachael gained A grades in Russian, Theatre Studies and Mathematics in 2008. She stated,
"I wanted to pay back my parents," she said. "I found it hard to get the grades – I'm not that well-motivated for it – but my mum and dad put me through private education and I knew I would be paying them back with higher grades. I actually thought I was going to get a A and two Bs."I 'suppose it's easy for people to say that going to drama school is a cop-out so I wanted to get good grades to prove it was anything but. Acting is such a precarious career I did not want to give up just because I got into drama school."

Although Narnia was filmed in New Zealand Rachael still found time to fit in her studies.
"Working away was not too bad – I took things with me and I caught up when I got back ," she said.
"I think I did worry my teachers for a bit. It made revising for my exams a bit harder but it has all paid off.
"Playing the older Lucy Pevensie was pretty amazing and a real opportunity."
 Rachael is now 21, and resides in Greater London. As well as acting, Rachael does ballet and jazz and can play the flute and is in her third year of drama as of 2009.