"Could you believe me if I said I'd been right out of the world—outside this world—last summer?" — Eustace, to Jill Pole

This article is Out of Universe: it covers a subject that does not exist in the world of Narnia. (See the WikiNarnia Format for more information.)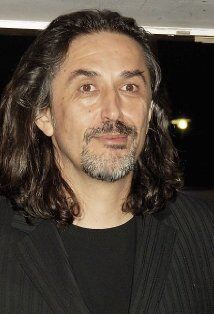 Predrag Bjelac is an actor who played Lord Donnon in Chronicles of Narnia: Prince Caspian (2008).
He is Serbian, born on June 30th, 1962, and is a graduate of the Belgrade University's Faculty of Dramatic Arts (FDU), class of 1986. He also studied at The Lee Strasberg Theatre Institute (1988) in New York.
He currently resides in the Czech Republic with his wife and daughters, Una and Tara.
Trivia
He also played Igor Karkaroff in Harry Potter and the Goblet of Fire (2005).
Links
Community content is available under
CC-BY-SA
unless otherwise noted.