"Could you believe me if I said I'd been right out of the world—outside this world—last summer?" — Eustace, to Jill Pole

This article is Out of Universe: it covers a subject that does not exist in the world of Narnia. (See the WikiNarnia Format for more information.)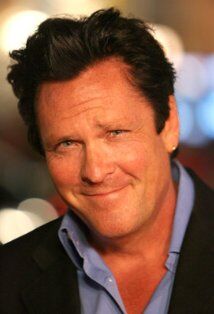 Michael Soren Madsen was the voice of the wolf Maugrim in the 2005 Disney Film, The Chronicles of Narnia: The Lion, the Witch and the Wardrobe (film).
When he was 6'2" and 190 pounds, Michael Madsen--the brother of actress Virginia Madsen--was equally adept at portraying heroic as well as villainous characters. There's something in the way he delivers his lines with an underlying aggression masked behind his gravelly tones that makes you feel very uneasy about his true intentions. Madsen first honed his craft at Chicago's Steppenwolf Theatre, where he worked under John Malkovich, one of the theater's founders.
His first few film roles were minor ones, in such projects as Against All Hope (1982), Racing with the Moon (1984) and The Natural (1984). His work received considerable notice after his knife-edged performance as deranged killer Vince Miller in Kill Me Again (1989) and then as Susan Sarandon's rough-edged boyfriend Jimmy in Thelma & Louise (1991).
His big breakthrough role came as the sadistic jewel thief Mr. Blonde in Quentin Tarantino's low-budget hit Reservoir Dogs (1992). Audiences were glued to their seats as Madsen playfully danced around a tied-down and terrified police officer, slicing him with a knife and splashing gasoline all over the petrified man, all to the cheery tunes of Stealers Wheel 's 'Stuck In the Middle With You.'
Michael also is an accomplished poet, with over eight books released. Michael continues to turn in memorable performances and continues to stretch as an actor. Some believe his best work is yet to come.
Links
Community content is available under
CC-BY-SA
unless otherwise noted.