"Could you believe me if I said I'd been right out of the world—outside this world—last summer?" — Eustace, to Jill Pole

This article is Out of Universe: it covers a subject that does not exist in the world of Narnia. (See the WikiNarnia Format for more information.)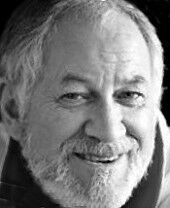 Ken Kitson played the character Rumblebuffin in BBC series of The Lion, the Witch, and the Wardrobe. He was born in 1946, in Bradford, Yorkshire, England.
He made his television debut in 1972 as a fight arranger in The Adventures of Barry Mackenzie, and later in the 1970s had minor parts in more notable programmes such as The Sweeney, Minder and Danger UXB. In 1985 and 1986, he appeared as Cadman in six episodes of Mapp & Lucia.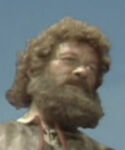 In 1988, he played Giant Rumblebuffin in the BBC's adaptation of The Lion, the Witch and the Wardrobe (1988 TV Serial).
He has also had three minor parts in the soap opera Coronation Street, the most recent being an appearance as Marty Kelly in a single 2001 episode.
He is perhaps most notable for his recurring appearances as a policeman in Last of the Summer Wine, appearing in 26 episodes of the programmes between December 1983 and April 2006.
For many years he has been trying to raise 2 million pounds to release a movie based on his screenplay "Fistful of Dreams".
Links
Community content is available under
CC-BY-SA
unless otherwise noted.