"Could you believe me if I said I'd been right out of the world—outside this world—last summer?" — Eustace, to Jill Pole

This article is Out of Universe: it covers a subject that does not exist in the world of Narnia. (See the WikiNarnia Format for more information.)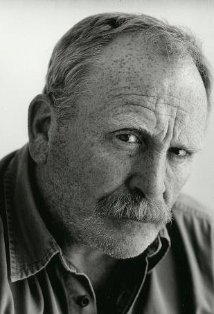 James Cosmo
played the character
Father Christmas
who delivers the presents to the
Pevensies
in the 2005 film of
The Chronicles of Narnia: The Lion, the Witch and the Wardrobe
.
James Cosmo (born 24th May 1948) is a prolific Scottish actor, who performs in film and television productions since the late 1960s. Cosmo was born in Clydebank, Scotland, the son of actor James Copeland. A staple of British television, with credits in hundreds of television shows, Cosmo made a name for himself playing Scottish "tough guy" characters, often with a screen dominating charisma.
Outside of Britain, he is best known for his film roles as Angus MacLeod in Highlander, Campbell in Braveheart, and as Father Christmas in the adaptation of The Chronicles of Narnia: The Lion, the Witch and the Wardrobe. Over the years he has also had roles in films such as Trainspotting, The Last Legion, Troy, and 2081. He also appeared in Take the High Road as Alex Geddes from 1982-83. He is currently portraying Jeor Mormont, Lord Commander of the Night's Watch, in the acclaimed HBO series Game of Thrones.
Cosmo is married to Annie, and they have two sons Findlay and Ethan. He is an ardent supporter of the football club Rangers FC and has attended several official functions at Ibrox.
Links