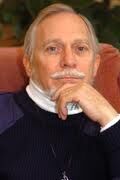 Douglas Gresham (born November 10th, 1945) is a British biographer and film producer, resident in Malta, and one of the two stepsons of C. S. Lewis.
Personal life
Gresham was born in New York City, the son of writers William Lindsay Gresham and Joy Davidman. After his parents divorced in 1952, his mother relocated to England with her two sons.
Up until recently Douglas and his wife, Merrie, lived at Rathvinden House in Leighlinbridge, County Carlow, Ireland.
In 2008, the same year of the premiere of Prince Caspian, they moved permanently to their house in Malta. They have five children; three sons and two daughters.
C. S. Lewis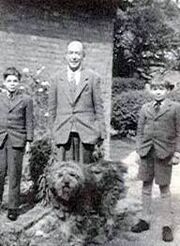 Gresham's mother had become friends with C.S. Lewis through correspondence, and the friendship blossomed, eventually leading to marriage in 1956. After Gresham's mother lost a battle with cancer in 1960, Lewis, who had adopted Douglas and his elder brother David in 1956, continued to raise them (The Horse and His Boy is dedicated to them both), and when Lewis died, his estate, including the rights to the popular Chronicles of Narnia, went to them.
Douglas Gresham acknowledged in an interview on November 15th, 2005, on NPR that he and his brother are estranged, although in another interview on December 4th, 2005, he did say they are in email contact. While Douglas Gresham is, like Lewis and his mother, a Christian, David returned to the Orthodox Judaism of their mother's family while still a child in Lewis's home.
Lewis made an effort to find kosher food for David.
Career
Gresham hosted Focus on the Family's radio adaptations of his stepfather's most famous works, and his interest in media versions thereof was later shown again when he was named co-producer for the series of theatrical films adaptations of the The Chronicles of Narnia and The Screwtape Letters; he also made a cameo in the first installment as a radio newscaster and the second as a "Telmarine crier".
Biography
He has also written an autobiography entitled Lenten Lands, which chronicles his life from childhood to middle age.
A fictionalized young Douglas Gresham is a character in the 1993 film Shadowlands, in part derived from Lenten Lands. In the film, Gresham is played by the American actor Joseph Mazzello; there is no character derived from Douglas' brother David in the film or in the stage play on which the film was based. However, both Douglas and David were portrayed as characters in the original teleplay (1985), on which the stage play was based.
Shadowlands presents a highly romanticized dramatization of the relationship between Joy Gresham and C. S. Lewis.
External links
Community content is available under
CC-BY-SA
unless otherwise noted.