"Could you believe me if I said I'd been right out of the world—outside this world—last summer?" — Eustace, to Jill Pole

This article is Out of Universe: it covers a subject that does not exist in the world of Narnia. (See the WikiNarnia Format for more information.)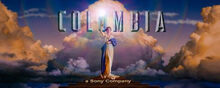 Colimbia Pictures is an American film studio owned by Sony Entertainment. It will distribute the film adaptation of The Silver Chair.