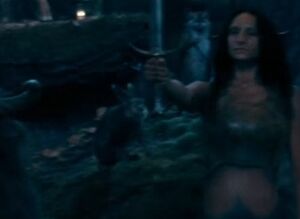 Camillo was a talking Hare in Narnia. He was a political figure who lived during the Narnian Revolution, most likely making him the Head Hare.
He was an Old Narnian, and attended the meeting at the Dancing Lawn, where the Narnians all swore allegiance to Caspian X.  He also dedicated Caspian's teacher, Cornelius, by smelling his scent.
Nothing else is known about him.
Appearances